The Base-Model TStarRunning Skirt
SKU:
$70.00
70 77 $70.00 - $77.00
Unavailable
4-Waistband Pockets, shorts under skirt.
​Standard, mid- or low-rise.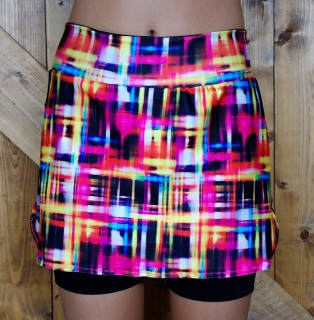 The Patented TStar Skirt
$81.00
4 Waistband Pockets + PottyPanel
Skirt over shorts, 4 pockets in waistband, PottyPanel in shorts.
Standard, mid- or low-rise.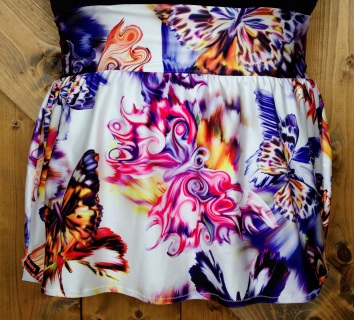 All-the-Options Skirt
$93.00
Everything! Skirt over shorts, 4 waistband pockets, 2 leg-pockets (one on each leg), and PottyPanel in shorts

(Shown here with optional mesh shorts.)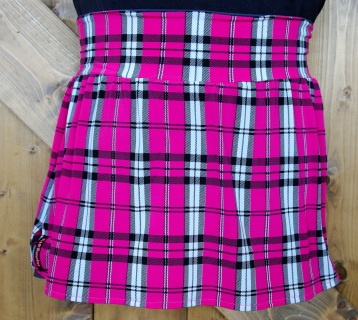 I-Want-to-Save-$5 Skirt
$88.00
Everything, minus one leg pocket.
Any rise.
Features: skirt, shorts, PottyPanel, waistband pockets, and one leg pocket
Ruffled Fabric Skirt
$79.00 - $102.00
Standard TStar design: Four waistband-pockets, shorts under skirt
Available options: one or two leg-pockets, PottyPanel

Cover Skirt
$39.00 - $59.00
Just a skirt. No shorts.
Option: waistband pockets.
(Note: When pockets are used on this version [with no built-in shorts to anchor the skirt], large items, such as smartphones, should not be stored in pockets. )

​

Gaiters
$20.00 - $23.00
Gaiter with Velcro (soft side) sewn to back and a snap closure on front.
Two sizes: Small/Medium (Women's) or Large/X-Large (Men's or "Athena-sized" ladies)

Armsleeves
$30.00
Made to order. Measurements required. Grippy elastic at top (shown on striped.)


TStarRunning Logo Visor
$15.00 - $20.00
Charcoal visor
Performance Poly Micro jacquard, hook and loop closure, moisture-wicking sweatband,

TStarRunning Logo Ball Cap
$15.00 - $20.00
Cotton front, black. Mesh, white back. Hook and loop adjustable closure.